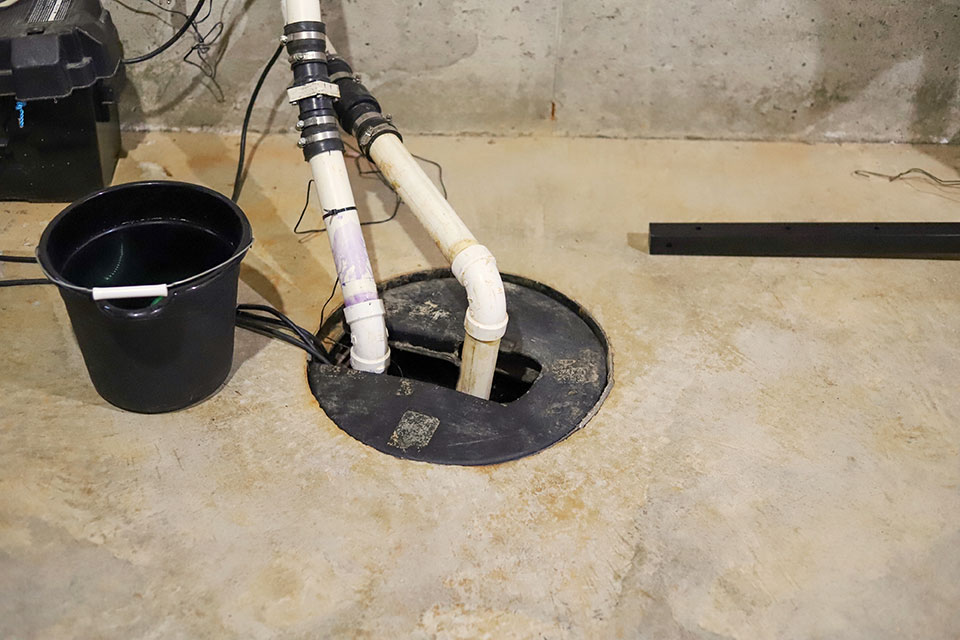 Sump Pump Services in Alexandria, VA
Having a strong basement sump pump system is an excellent way to prevent flooding in the basement of your house or building. A sump pump absorbs rainwater or irrigation water from the soil adjacent to and directly underneath the basement of the building in a sump pump basin. It then processes and re-releases water outside of the building so water doesn't accumulate, thus preventing basement flooding.
Sump Pump Installation
Installing a sump pump can be very difficult and can cause a lot of problems if not implemented properly. Fortunately, Kiddco Plumbing specializes in sump pump installation and sump pump replacement all throughout Northern Virginia.
Sump pumps are especially handy if any part of your house or commercial building lies below the water table level. In general, it is highly encouraged to install a sump pump for any piece of property in danger of flooding or in an area that experiences high levels of precipitation. You're also going to want a sump pump in a finished basement to mitigate the risk of water damage to the property.
Sump Pump Repair
Perhaps you already have a sump pump installed in your home or business. In the event that your sump pump fails, Kiddco Plumbing has the expertise necessary to complete any repairs.
If you're looking for basement sewage ejector pump installation or repair, we're also able to help you with that.
Emergency Sump Pump Services
For 24/7 service for sump pump repairs and installations or any other emergency plumbing needs in Northern Virginia including on nights and weekends, call Kiddco Plumbing at 703-435-4441.
"Epic! A real life saver. Andy was our tech, very professional and punctual. If anyone has anything they need done you need to call them."
Kenny F.
Frequently Asked Questions
What is a sump pump?
A sump is a purposely-constructed hole in the ground adjacent to your building's basement that collects water. This is also known as the sump basin or sump pit. The pump sits inside the basin. Once the sump pump basin fills up with water, the pump senses the water pressure and moves the water back outside the building at a safe distance.
What does a sump pump do?
A sump pump is generally installed in the basement or crawl space of a house or commercial building. Its purpose is to absorb rainwater and other moisture that accumulates in the soil outside of the building and pump it back out before it creeps inside and floods. A sump pump system can rescue your house or building from flooding and can also help guarantee the structural integrity of your building.
Ejector Pump vs. Sump Pump?
While a sump pump prevents flooding on your basement floor by taking groundwater from the soil and cycling it back outside of your home or building, an ejector pump's job is to remove wastewater like sewage and greywater. A sump pump prevents water from entering the basement in the first place, while an ejector pump takes used-up water and pushes it out of the building. The two pumps look nearly identical and are often installed together, but they serve different purposes.