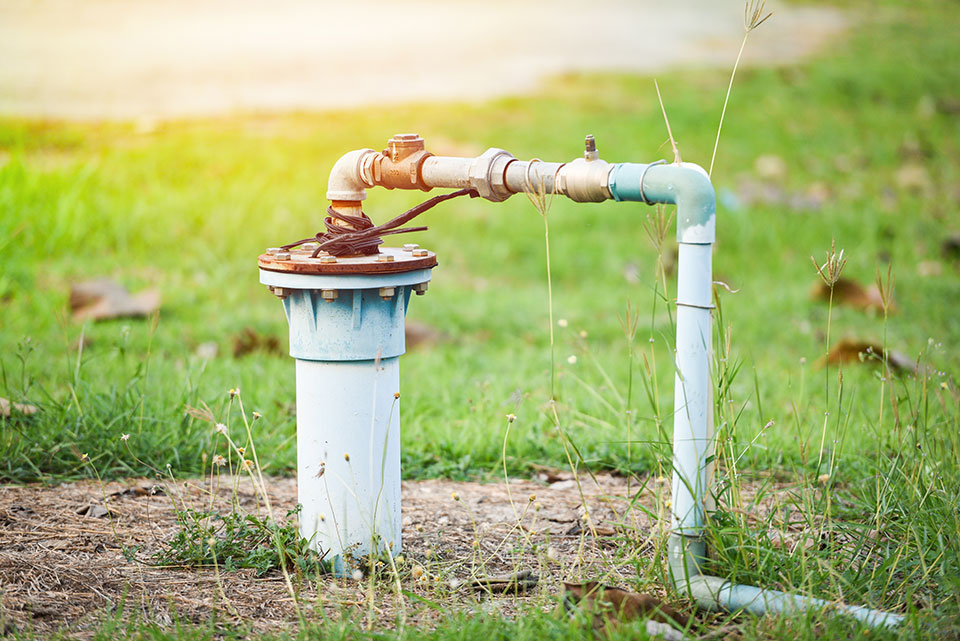 Water Well Service
People who live outside of the centralized water system rely on wells to provide water for their homes. Wells are dug below the water table in that area, sometimes necessitating a deep well pump since wells can be thousands of feet deep in some areas. Wells can even retrieve water for people in places that don't normally have much water on the surface.
But wells often rely on pumps such as submersible pumps in order to send water to the top for people to use. When those pumps start to fail, you'll need a well repair service to get your water once again.
Water Well Repair
If you're encountering any problems with your water well pump, our plumbers are here to help. If your water well system has lessened water pressure or has started pumping out sand or other minerals, that can be a sign that your water well needs repair. The need to replace your water filter frequently can also be a symptom of a serious problem.
Kiddco Plumbing is here to help you with all of your well pump needs. Our years of experience can help you for any pump repair service you might require for your home. We'll investigate the source of the problem and replace your well pump if needed.
Water Well Pump Installation
If you need a new well pump, we carry a full range of high quality well pumps so you can be sure that we have a great new well pump that is right for your system. With top quality professional installation by Kiddco Plumbing's professional well plumbers, you can rest assured that your new well pump will provide years of trouble free service.
Kiddco Plumbing has decades of experience in residential water well service in the Northern Virginia area. We are familiar with all types of wells, so no matter what type of well pump system you have, we can provide top quality well pump installation.
"Corey from Kiddco came out today and did an awesome job diagnosing my 'pulsating water' noise problem. I was told it was probably the pressure reducing valve (PRV) causing this problem, but needed an expert to provide insight. Corey did just as he did, not only did he confirm the PRV needed to be replaced, but he also added the fact that I needed to add a water expansion tank, which was something I was already thinking to have installed. Corey was honest, provided a breakdown of the costs and answered all my questions with detail. Thank you Kiddco! You've made this customer happy!"
Esther W.
Frequently Asked Questions
Who works on water wells near me?
For 24/7 service for water wells or any other emergency needs in Northern Virginia including on nights and weekends, call the plumbing specialists at Kiddco Plumbing.
How do you test well water?
Call your local health department for information on any testing kits they have available for testing your well water for contaminants. You should test your well water about once a year for coliform and other substances such as nitrate, arsenic, and lead.