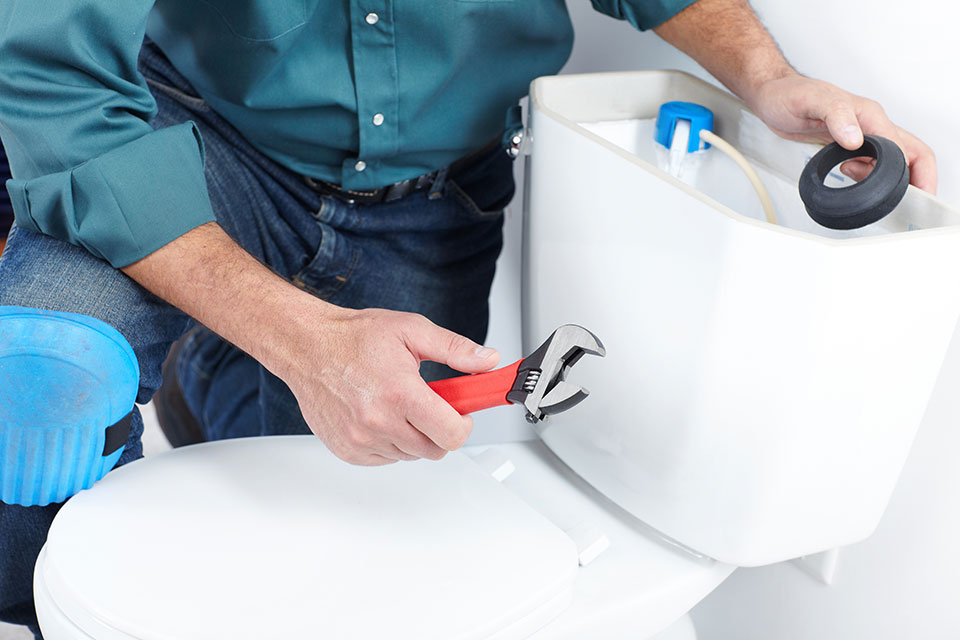 Toilet Plumbing in Manassas, VA
It's recommended that a home have two toilets for every three bedrooms. Or, you might want to have one toilet for every person living in the home. Regardless, having operating toilets is crucial. Whether you need toilet repair or toilet installation, our plumbing experts are here to help.
Toilet Repair
A clogged or otherwise broken toilet is among the most common plumbing issues that everyday people face. Unfortunately, that doesn't make it easy to fix from home. If your toilet doesn't flush, if it runs constantly, or if it has "ghost flushes," you most likely have a problem with the floats, fill valves or other mechanisms inside your toilet tank.
If your toilet is filling slowly, your flush valve might be out of date or you might need help cleaning your sewer pipes. Our plumbing experts are fully equipped to address the issue and get your toilet operating once again.
A "ghost flush" is when a toilet is running constantly without stopping. This is caused by water slowly trickling from the tank to the bowl. Whether or not this is leading to an immediate, visible problem for you, this issue can lead to many dollars wasted on water bills. If you need help fixing a running toilet, Kiddco Plumbing is here to lend a hand.
Toilet Leak
Another common problem is a toilet leak. Toilet leaks can come from the base, around the tank, from the water supply line or from a cracked or damaged toilet. Whatever the source, toilet leaks need prompt attention. The water can cause expensive damage to the subflooring and depend on the source of the leak, it can also be a health hazard.
Toilet Installation
If your toilet is beyond repair, our plumbing experts can also perform any needed toilet replacements. If you're remodeling your bathroom or building a new one from scratch, we can help with any toilet installations you may require.
Emergency Toilet Plumbing
For 24/7 service for toilet plumbing or any other emergency needs in Northern Virginia including on nights and weekends, call the plumbing specialists at Kiddco Plumbing.
"Called Kiddco yesterday because I needed both toilets in my apartment fixed ASAP. Jesse arrived bright and early this morning, got everything fixed in a timely fashion and was very personable. The last company I called gave me a song and dance about "needing to get parts" and their quote on the same fix came in about twenty dollars higher. Turns out this was an easy fix and Jesse made it happen without having to reschedule. Appreciate it!"
Rekha H.
Frequently Asked Questions
How does a toilet work?
When the handle is pulled, water flows from the bowl through the trap and into the sewer system. The water in the toilet's tank (behind the toilet bowl) fills up the bowl.
Once the water from the tank is emptied, the flapper valve in the tank seals off the water from entering the bowl.
Water moves from the water pipes in your home into the tank and fills until it reaches the fill line so it is ready for the next flush.
Who installs toilets?
If you need a toilet installation, Kiddco Plumbing is available around-the-clock for all homes in the Northern Virginia area. Call our plumbing specialists now for a quote.