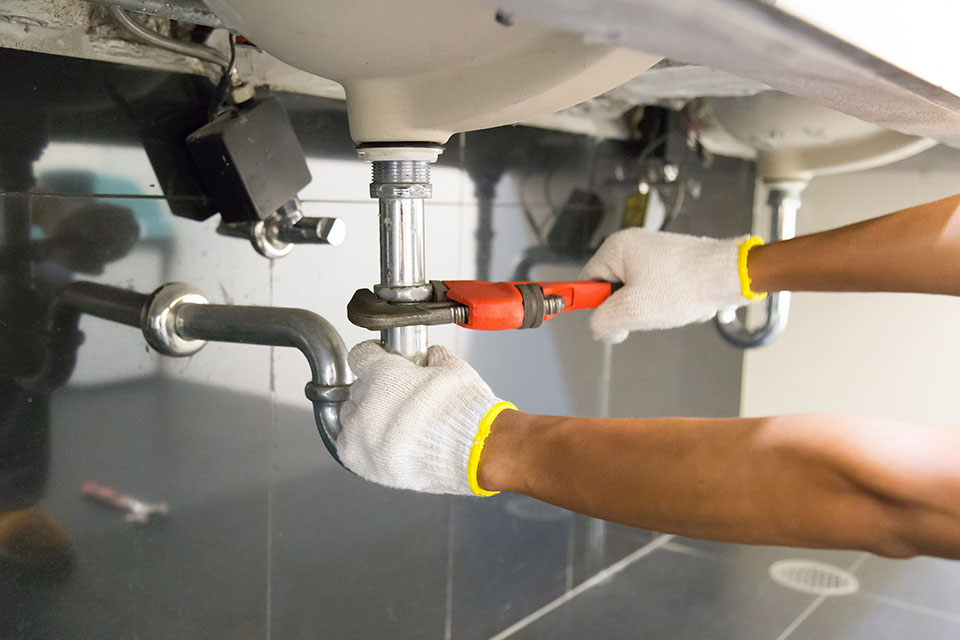 Drain Repair in McLean, VA
If you've been noticing issues with your sink drain, shower drain, or tub drain, our plumbing experts are ready to help. If you haven't yet detected the source of the problem, we can perform a drain camera inspection to figure out the issue. If it's just a clog, we can also perform a drain cleaning.
However, if one of your plumbing fixtures is outright broken, we also offer a number of repair plumbing services.
Drain Pipe Repair
The plumbing system in your house or apartment is extremely important. A broken or leaking drain line causes serious problems whether it is inside or outside of your home. The water can damage walls, ceilings and floors and lead to mold and mildew growth. In addition, wastewater is filled with germs and a leaky or broken drain line can be a health hazard.
Our plumbing experts specialize in clogged drain repair for all types of drains throughout your home including PVC, ABS, Cast Iron, and DWV Copper. If your home has a drain field, our plumbers can also help conduct any necessary drain field repair. Extreme weather conditions can be especially tough on sewer lines, making it important that you keep tabs on whether they need to be repaired or replaced.
Shower Drain Repair
A broken shower drain can lead to a number of problems throughout your home. Showers don't have a large bowl surrounding them like bathtubs do. This means it's a lot easier for a broken or clogged drain to lead to flooding in your bathroom. Water leaks are the last thing you want, especially if you have a newly renovated bathroom or basement.
Don't let this problem linger and lead to more damage throughout your home. Our plumbing specialists can get your shower drain in working order.
Tub Drain Repair
Bathtub drains can be even trickier to fix due to the drain stopper or trip lever that open and close the drain. A broken tub drain can fill the tub with water and lead to extra flooding concerns that you don't have with a shower. Rather than trying to solve the problem yourself and risk making it worse, call our plumbing specialists to fix it correctly the first time.
Emergency Drain Repair
For 24/7 service for broken drain pipes or any other emergency needs in Northern Virginia including on nights and weekends, call the plumbing specialists at Kiddco Plumbing.
"Epic! A real life saver. Andy was our tech, very professional and punctual. If anyone has anything they need done you need to call them."
Kenny F.