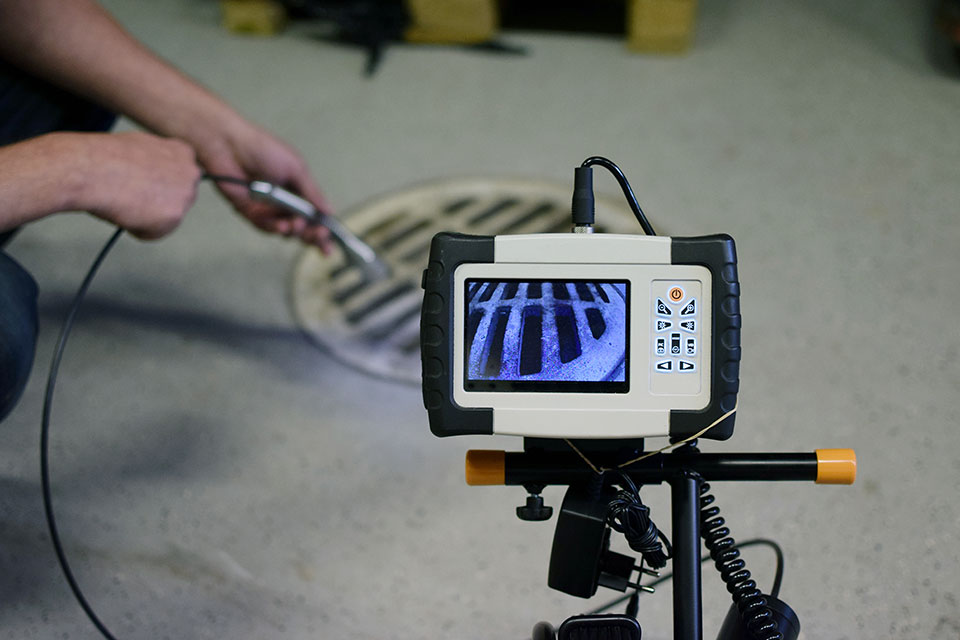 Snake Inspection Camera Service
There are many reasons why you might need a snake drain camera inspection. Maybe you have a drain that clogs easily or drains slowly. Perhaps you've noticed a strange odor coming from your drain. No matter what the problem, a sewer line inspection can uncover the potential issue.
Using high-quality equipment, we use cameras to detect the cause of blockage inside of a drain. This process allows us to quickly determine how to deal with what's causing the blockage.
Armed with the information from the drain line video inspection, we can eliminate unnecessary digging and move straight to the proper tools and techniques for clearing pesky clogs.
Sewer Line Camera Inspection
If your sewage pipes or drains are clogging up, you should consider undergoing a sewer inspection. Our plumbing specialists take a snake inspection camera and send it through the sewer pipes. The snake camera uses LED lights which allow us to uncover the cause of your sewer backup. The camera can also detect cracks, tree roots, or other oddities in the drain line. This knowledge will allow our experts to repair or replace the sewer pipe.
If you are purchasing or selling a property, sewer camera inspections are a great way to check out the condition of the sewer and drain lines. Avoid unexpected expensive sewer line repairs by having the sewer lines inspected before closing. We can perform a sewer scope inspection to accurately diagnose any potential problems in the plumbing system before you purchase your home.
For drain blockages or any other plumbing needs in Northern Virginia including on nights and weekends, contact our plumbing specialists at Kiddco Plumbing.
"The gentleman from Kiddco sacrificed his entire evening snaking out the drain. He was courteous, professional, clean, and incredibly kind. He brought drop cloths and everything he needed to keep my floor from getting any worse. I so appreciate the time he took to make sure the job was done right."
Krissy B.