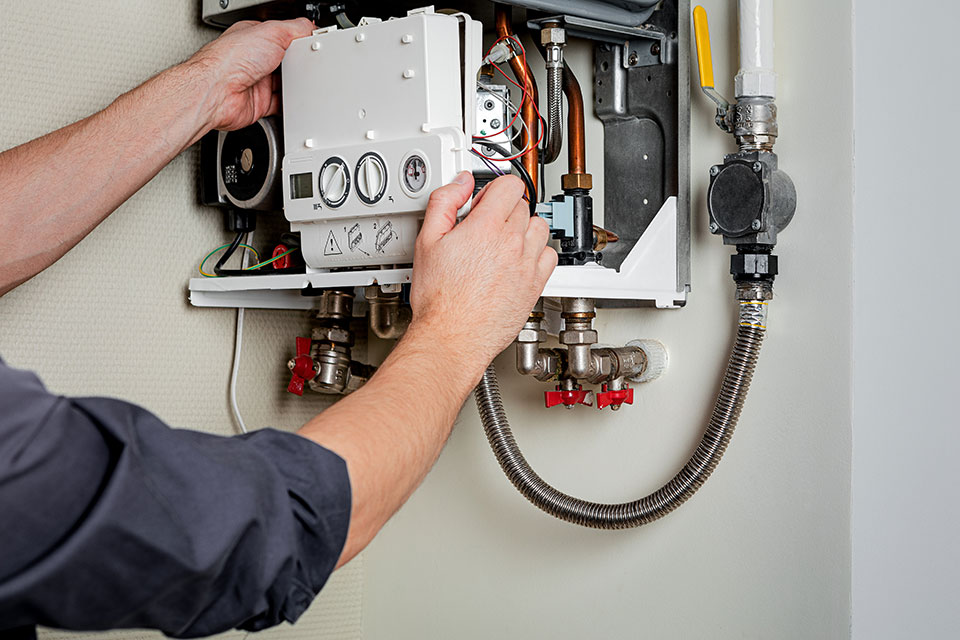 Boiler Service in Arlington, VA
Boilers are a common household plumbing fixture for heat production. Unlike furnaces which use oil or electricity to produce heat, a boiler's heating source is water. If you are in need of any form of boiler service, the plumbing experts at Kiddco Plumbing are here to help you every step of the way.
Boiler Repair
Is your home running out of hot water faster than usual? Are you hearing strange sounds coming from the crawl space or basement where your boiler is held? Is your heating bill higher than usual? These can all be signs that your boiler needs to be repaired. Kiddco Plumbing is available around the clock no matter where you are in the Northern Virginia area to help you with any boiler problems. Don't let that boiler leak lead to massive amounts of water damage when you're one call away from fixing it.
Boiler Installation
Boilers are an energy efficient means of heating your home or building. Our highly trained experts here at Kiddco Plumbing have decades of experience installing boilers and are familiar with all of the leading boiler manufacturers. Whether you want to use a gas or electric boiler, we're here to guide you through the process and see to it that your boiler-powered heating system works soundly in your home or office.
Why Install a Boiler?
If you're on the fence about whether or not you should install a boiler, you should know that boilers have many benefits for your home or office, including:
Small size and easy to install

Silent operation

Zone control – more cost effective and highly efficient

Safe – no risk for fire or explosions

Environmentally friendly

Even heat distribution

Cleanliness – boilers do not blow forced air, which reduces dust and allergens
Boiler Replacement
If you're looking to switch your steam boiler system from gas to electric or vice versa, the experts here at Kiddco Plumbing are happy to help. If your water faucet is taking a long time to heat up, that can be a sign that your boiler needs to be replaced.
Emergency Boiler Service
For 24/7 service for boilers, or any Northern Virginia emergency plumbing needs including on nights and weekends, call Kiddco Plumbing at 703-435-4441.
"Epic! A real life saver. Andy was our tech, very professional and punctual. If anyone has anything they need done you need to call them."
Kenny F.
Frequently Asked Questions
What is a boiler?
A boiler is a system that heats up water for the purpose of turning it into steam for heat generation. The boiler itself is often a large metal cylinder that exists in a building's basement or crawl space.
How does a boiler work?
Using high amounts of pressure, a boiler heats up the water contained inside it to create steam. The steam can then be used to produce heat in a home or commercial building. Boilers can be powered by oil, gas, or electricity depending on the type of boiler being used.
For a more in-depth explanation on how boilers work, check out this video by RealPars.
Is a boiler a furnace?
A boiler is not a furnace. Boilers use hot water to generate their power, while furnaces use air. Both systems can be used to heat up the house or building they're in, but the energy source is different.