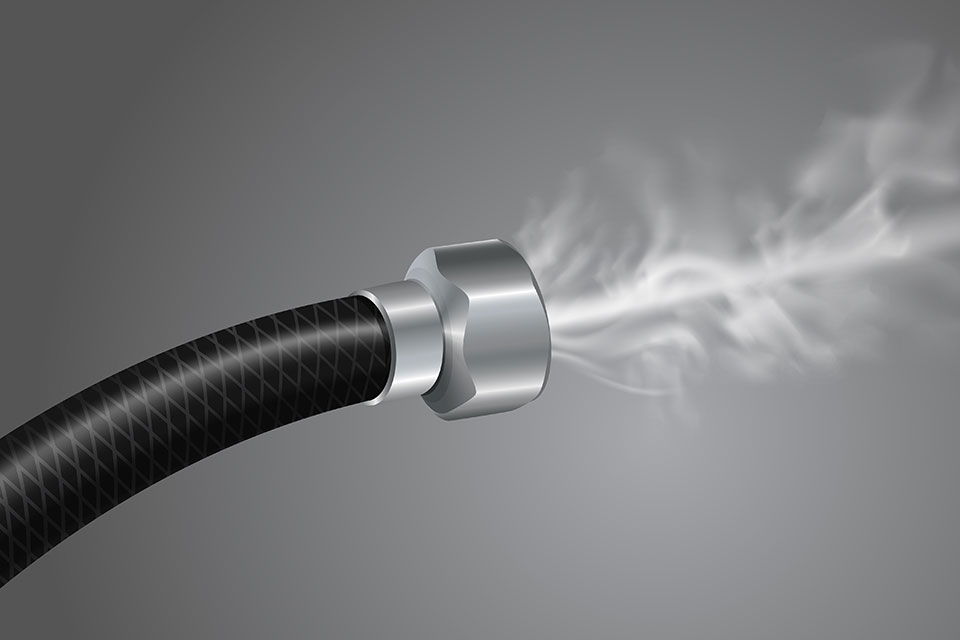 Gas Leak in Sterling, VA? We're Here to Fix It
If your home uses natural gas to power any appliances, you should be doing annual checks for gas leaks in your home. If you suspect a gas leak in your home, you should know that Kiddco Plumbing is an expert in gas line repair all across Northern Virginia.
Natural gas explosions are rare, but they do occur. Gas line leak detection and repair are very important at the first sign of a gas leak. A gas leak will sometimes produce a rotten egg smell and a hissing sound. However, oftentimes gas leaks can be odorless too.
If you smell gas, you should leave your home immediately and call 9-1-1 from outside the building. Don't do anything that could cause a spark inside the building including using the telephone, flipping switches or unplugging any appliances.
Do not go back into the building until emergency personnel tell you that it is safe to enter. In the meantime, your next call should be to the gas leak repair experts at Kiddco Plumbing.
Emergency Gas Leak Repair
For 24/7 service for gas emergencies or any other needs in Northern Virginia including on nights and weekends, call the plumbing specialists at Kiddco Plumbing.
"Epic! A real life saver. Andy was our tech, very professional and punctual. If anyone has anything they need done you need to call them."
Kenny F.
Frequently Asked Questions
Who do I call about a gas leak?
If you suspect a gas leak, your first step should be to call 911 and evacuate the building. Do not attempt to shut off the gas or unplug any appliances in case you trigger a gas explosion. Allow emergency personnel to take care of the situation. In the meantime, call the plumbing specialists at Kiddco Plumbing.
What does a gas leak smell like?
The most common smell a gas leak will make is a rotten egg smell. However, you should know that most natural gas leaks are actually odorless. You might also be hearing a hissing noise during a gas leak. Those are the two easiest gas leak symptoms to detect.
How do I check for a gas leak?
If you smell rotten eggs or sulfur in your home, that is often a sign of a gas leak. Another sign or symptom that is very common is the sound of hissing coming from your natural gas lines. A gas detector can also sense when there is a leak that you otherwise could not detect through your sense of smell or hearing.