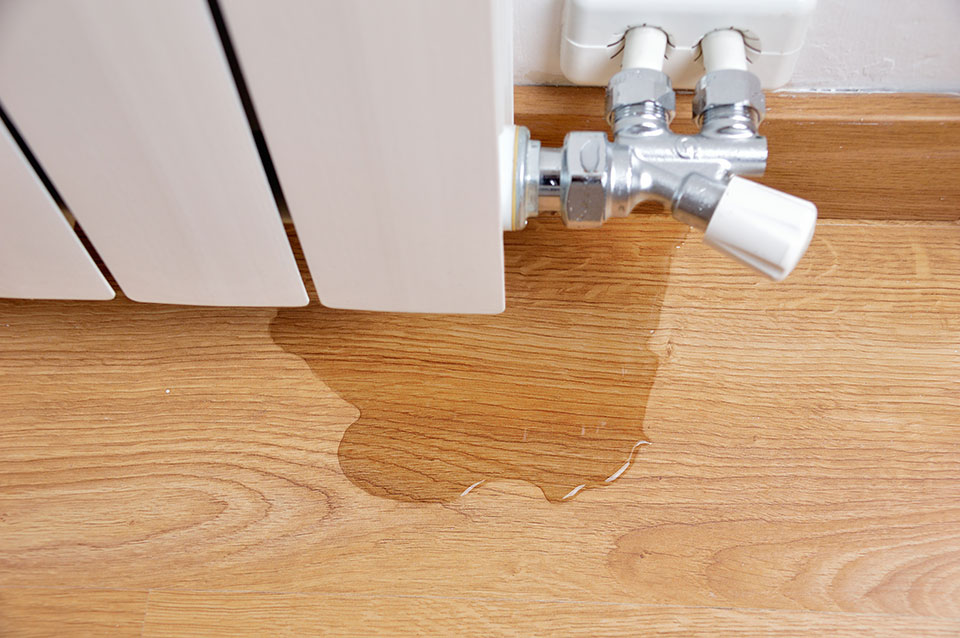 Water Leak Repair
If you have a water leak, you might be noticing massive spikes in your water bill. Not only that, but a leaking pipe in your yard could cause the water to pool, wrecking your yard irrigation and potentially causing erosion of your driveway or sidewalk.
Not everyone knows this, but the water lines inside of your property are the homeowner's responsibility. That includes the water lines in your yard. Only the water lines beyond your property's boundaries are the responsibility of the city or municipality your property is in. If you need water main line repair, it might be time to call a plumbing expert.
If necessary, our plumbing experts can provide a drain camera inspection of your water line to determine the source of the problem. If there is a crack or break in the pipe, we'll help you with your water line repair.
Basement Water Leak Repair
If you have a water leak in your basement, it could do a good deal of damage if you don't take care of it quickly. Basement leaks can lead to permanent damage of your basement flooring and any furniture or appliances you may have in your basement. It can be very expensive to fix that damage once it's done. Wet basements could also lead to the formation of mold which would be dangerous for the inhabitants of your home.
Kiddco Plumbing is the top repair service for water lines all across the Northern Virginia area. With our more than 30 years of experience helping families across the area, you'll be in good hands with our plumbers.
Leaking Pipe
No matter what type of leaky pipe you may be dealing with, we're here to help. Our plumbers use high tech leak detection equipment to find the exact location of the leak and avoid unnecessary digging. Depending on the type of pipe and the nature of the leak or break, your Kiddco Plumber will review your options with you. Copper piping and some PVC water lines can often be repaired, but if you have older galvanized or polybutylene, the water line will usually need to be replaced.
Kiddco Plumbing provides free estimates for all of your plumbing needs. Give us a call today.
How to Tell if a Pipe is Leaking
It can be hard to tell if you have a water leak somewhere in your drainage system. Sometimes, water lines leak inside the walls of your home or in other places where you can't easily detect them. Here are some signs that you might have a leaking pipe in your home.
Your water bill is rising for reasons you can't figure out
You hear a dripping sound even when you turn off the water and shut off valves
There are water marks or mold forming on your foundation walls
You have lower water pressure when you turn on the faucet
There are some patches of grass in your yard that are greener than others
Emergency Water Leak Services
We can answer an emergency call for any plumbing issue, especially emergency water leaks and pipe repairs. Our plumbers are even available on nights and weekends. Give us a call and we can be there no matter where you are in Loudoun County, Fairfax County or elsewhere in Northern Virginia.
"We had a leak that 2 other companies could not fix properly. I will not call or use any other company from now on for my plumbing needs."
Steven G.
Frequently Asked Questions
How deep are water lines buried?
How deep your water lines are buried depends on the area you're living in. In colder climates, the water line can be buried more than three feet deep to ensure that the frosty temperatures don't freeze and break the water lines. In warmer climates, the water lines can be far closer to the surface. Sometimes your water lines can be as shallow as a foot beneath the surface.
Who is responsible for the water line from street to house?
Any water line that is not directly in your property is the responsibility of the city or municipality that you live in. The water service lines inside of your property are the homeowner's responsibility.
How do you locate the water lines in your yard?
The water pipes in your yard can most easily be found by using a pipe locator or pipe detector. These devices detect the materials that make up your water lines, such as plastic and metal. Make certain when you purchase one of these locators that it is capable of detecting both types of pipes.