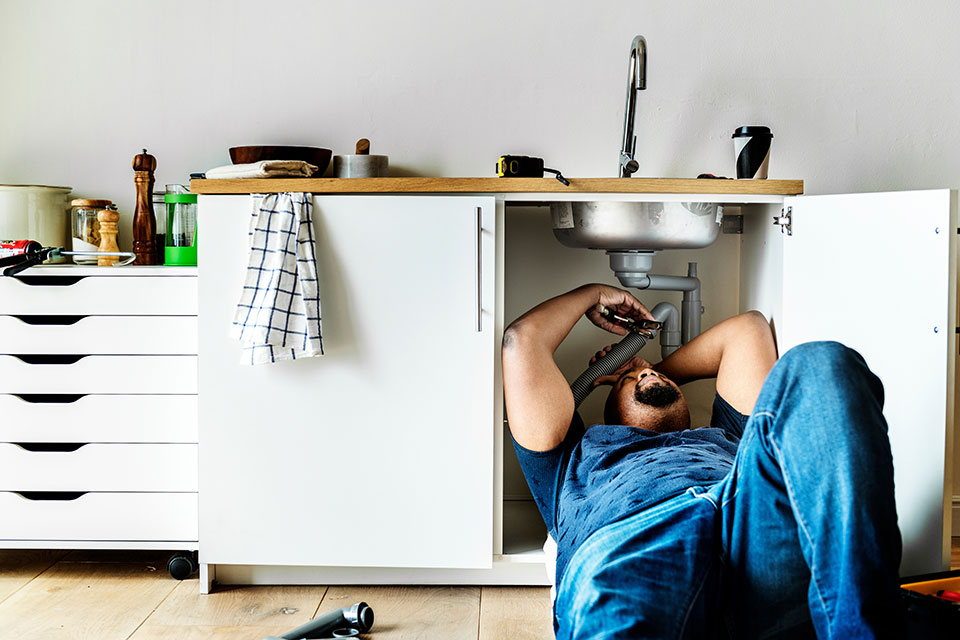 Kitchen Sink Plumbing
Your kitchen sink is the lifeblood of your kitchen. Without one, your kitchen might as well just be any other room in your home. If you need kitchen sink repair, installation, or any other kind of kitchen plumbing service, Kiddco Plumbing's experts are here to help.
Kitchen Sink Repair
Do you have a leaky faucet? Or do you need repairs done on your garbage disposal? If you require any type of repairs or replacements for your kitchen sink, our plumbing experts are here to help. Whether your kitchen sink is leaking or your drain line isn't working properly, the experts at Kiddco Plumbing are prepared to provide their three decades of expertise to get your plumbing fixtures running smoothly.
If your kitchen sink is leaking, it could be costing you a lot of money in your water bill. Not only that, but the water itself could cause damage and lead to the formation of mold and other germs. Don't wait and let your kitchen sink cause you damage that you could have fixed by calling a professional.
Kitchen Sink Installation
Our plumbing experts can help you complete your kitchen renovation by performing a kitchen sink installation. We're familiar with all types of sink models and can assist you in your battle strategy. We can also move sink drain lines and other plumbing systems to ensure that your plumbing fixtures are in proper working order.
"Epic! A real life saver. Andy was our tech, very professional and punctual. If anyone has anything they need done you need to call them."
Kenny F.
Frequently Asked Questions
Who installs kitchen sinks?
Kiddco Plumbing has more than three decades of experience installing kitchen sinks all across Northern Virginia.